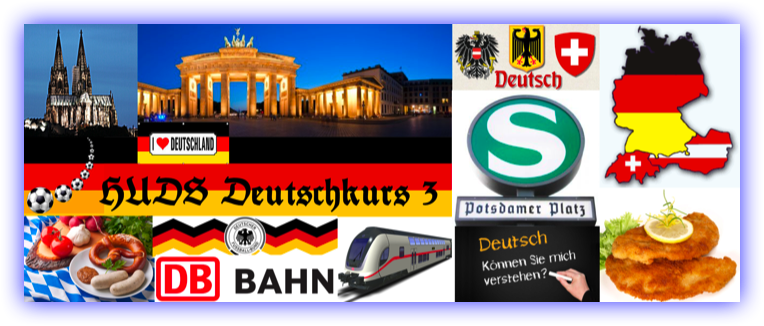 Be daring, be different, study German!


Honors German 3 is a "Pre-AP" level course that builds upon the intermediate skills learned in German II (German IV is the AP level course). This course includes advanced vocabulary, parts of speech, grammar, pronunciation, and Germanic culture. It also focuses more on essay writing, conversation, idioms, and advanced word order. Various media types will be used to assist instruction. High School students who study German III learn more in-depth advanced constructs of the language and equip themselves for AP and college study. Additionally, it will prepare students for standardized German tests for college credit or placement. Students, who are later in college or in the work place, may also combine the study of the German language with study of business, law, trade, science, engineering, technology, ministry, tourism, politics, or music to provide excellent career opportunities for themselves. After successful completion of German III, students are eligible for national recognition, programs of study in Germany, and AP level or college coursework.


This course is tuition-free.
Deutschkurs 3 Nachrichten
Sorry this feed could not be loaded